Here are a few of my favorite books, all of which have in some way influenced my own writing. Happy reading!
Recent Favorites
The Scorpio Races, by Maggie Stiefvater – killer horses, a touch of romance, beautiful settings, and charming characters.
The Raven Boys series by Maggie Stiefvater – everything she writes is beautiful!
The Archived, by Victoria Schwab – a library of dead people (just trust me!)
The Illuimae series by Amie Kaufman and Jay Kristoff – riveting and artistically gorgeous
Ally Carter – teen spies, teen thieves, and international intrigue.
Mistborn, by Brandon Sanderson – amazing world-building and great characters. Pretty much anything by him.
Kasie West – fun contemporary YA that always leaves a smile on my face.
Morgan Matson – road trips, summers, and lots of feels.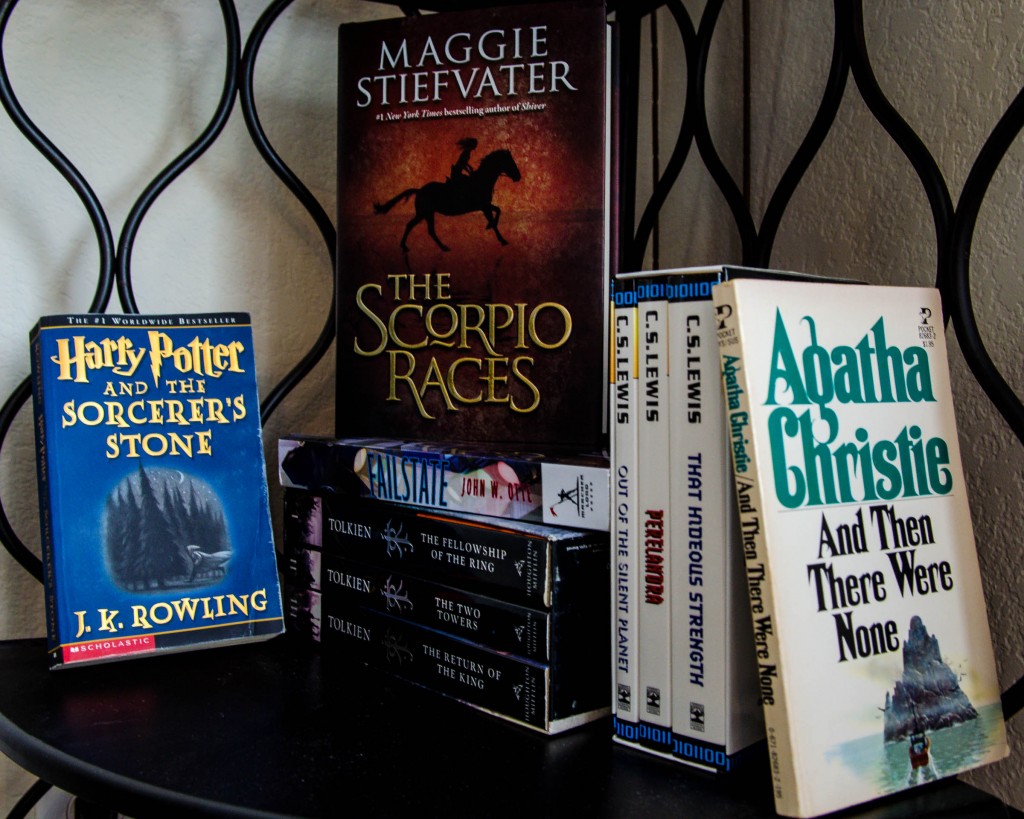 The Lord of the RingsC.S. Lewis, especially The Chronicles of Narnia, the Space Trilogy, and The Great Divorce
The Dark is Rising series
Harry Potter
Jane Austen
Agatha Christie
Ray Bradbury